Commencing July 2018, the Helena Regional Airport will be breaking ground on a $11 million upgrade to the commercial passenger terminal. Funding will come from a mix of FAA Airport Improvement Program funds as well as local Airport dollars – no local tax dollars, bond levies or mills will be used to fund this expansion. The last time the Helena Airport expanded the Terminal was in 2005 – since that time there has been an increase of 22% in passenger traffic. In 2018 alone, the Airport has seen an increase of over 12% in traffic. The Airport has been working closely with Morrison-Maierle, Dick Anderson Construction, CWG Architects and Price Studios Architects to bring this project to reality. Once complete, the addition will add a total of approximately 20,000 square feet with many new passenger amenities. The addition will add a third passenger loading bridge and raise the amount of gate/aircraft parking spaces to six which will allow for more efficient Airline operations as well as capacity and space for future passenger growth and flight additions. Dick Anderson Construction is targeting a date in the spring of 2020 to wrap up construction so the Airport can begin operating out of the newly expanded space. During construction there will be no changes to Airline operations such as schedules or flight offerings.
Below are renderings and more information about what the Terminal project will entail and what the final product will look like.
Second floor passenger waiting area in the new Helena Airport Terminal – all of the Airline gates and passenger amenities will now be located on this floor.

View of the new Airport Terminal Addition from the Airline passenger ramp.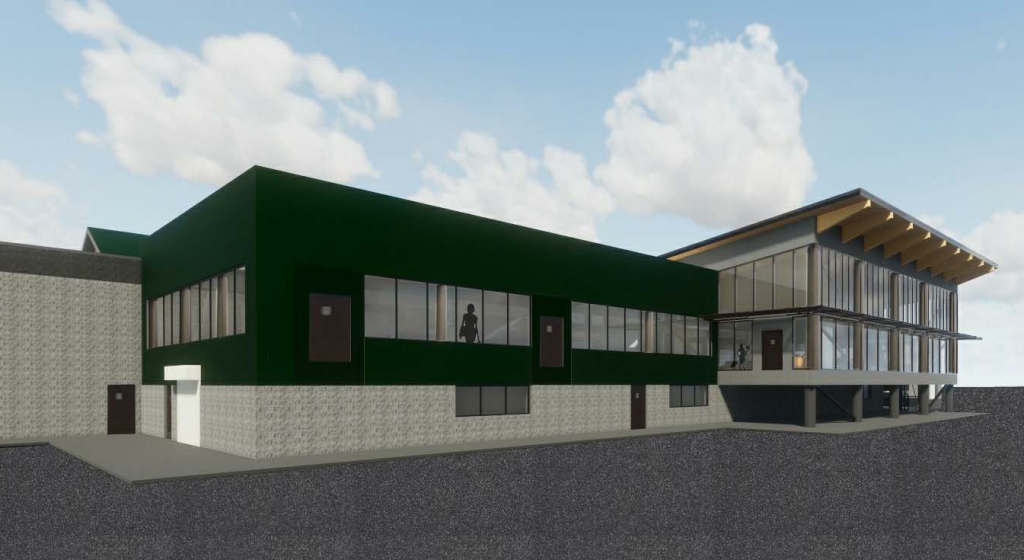 Another view of what the Helena Airport Terminal will look like from the Airline ramp. Expected completion is Spring 2020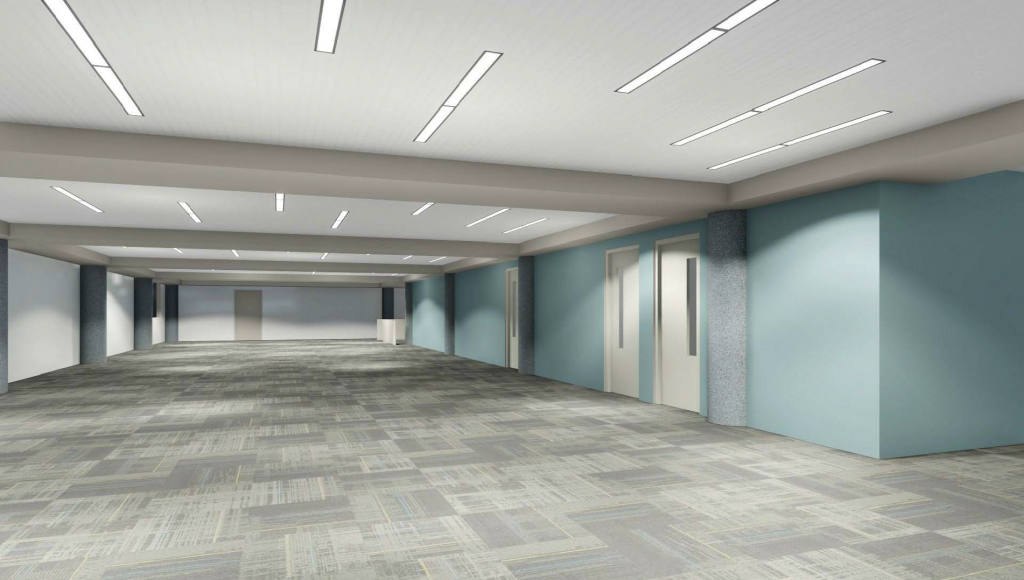 The TSA passenger screening area will also get a face lift as this rendering shows what the final TSA area will look like. This is the first floor where Airline passengers currently wait for Horizon flights.