Maintenance Department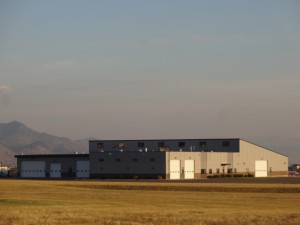 The Airport Maintenance Department is responsible for maintaining the airport-owned buildings and equipment, including snow removal, airfield paving, lighting, and markings. The Maintenance Department also takes care of the airport's complex fleet of equipment including fire trucks, snow removal equipment and other vehicles. All Airport Maintenance staff are also trained in Aircraft Rescue Fire Fighting ("ARFF").
Operations Department
The Airport Operations Department is responsible for overall safety and security functions at the Airport. The Operations Department conducts regular safety and security checks of the Airport terminal and runway/taxiway system to ensure a safe environment for aircraft operations. Operations employees are cross-trained to serve as emergency responders to Airport emergencies. The Airport Operations work rotating shifts to ensure the Terminal and other Airport buildings are clean and inviting to the users of the Airport. Like the Maintenance employees, Operations workers are qualified responders who take action in the event of an Airport emergency.